Ballymascanlon House Hotel Wedding Showcase
Sunday 22nd April from 2pm -5pm – Save The Date!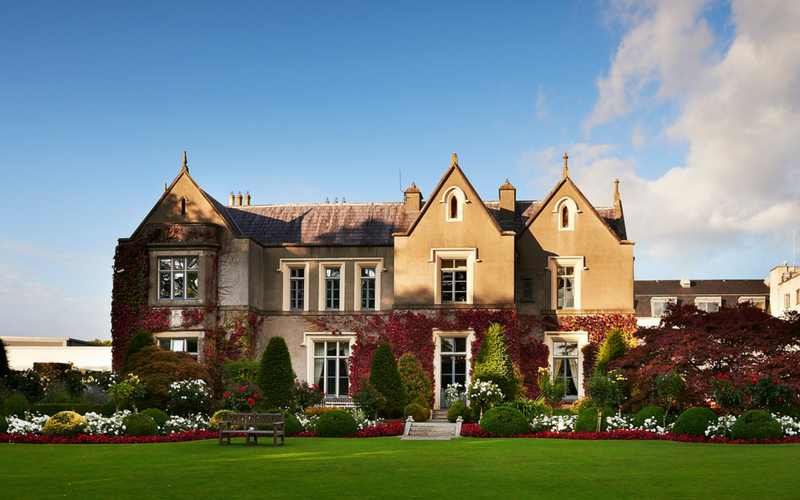 Save the Date – Ballymascanlon Wedding Showcase – Sunday 22nd April
Meet the wedding team who can illustrate new packages, new menus and wedding decor styles which would be stunning on your wedding day. There's also a special wedding offer available on the day…
Book & pay your deposit by 31st May 2018 7 receive 10% off the December 2018 to April 2019 packages!
Showcase open from 2pm -5pm
Wedding packages from €64.00 per person
From the moment your feet touch the red carpet,  Ballymascanlon House Hotel will help you create memories of the most wonderful day of your life.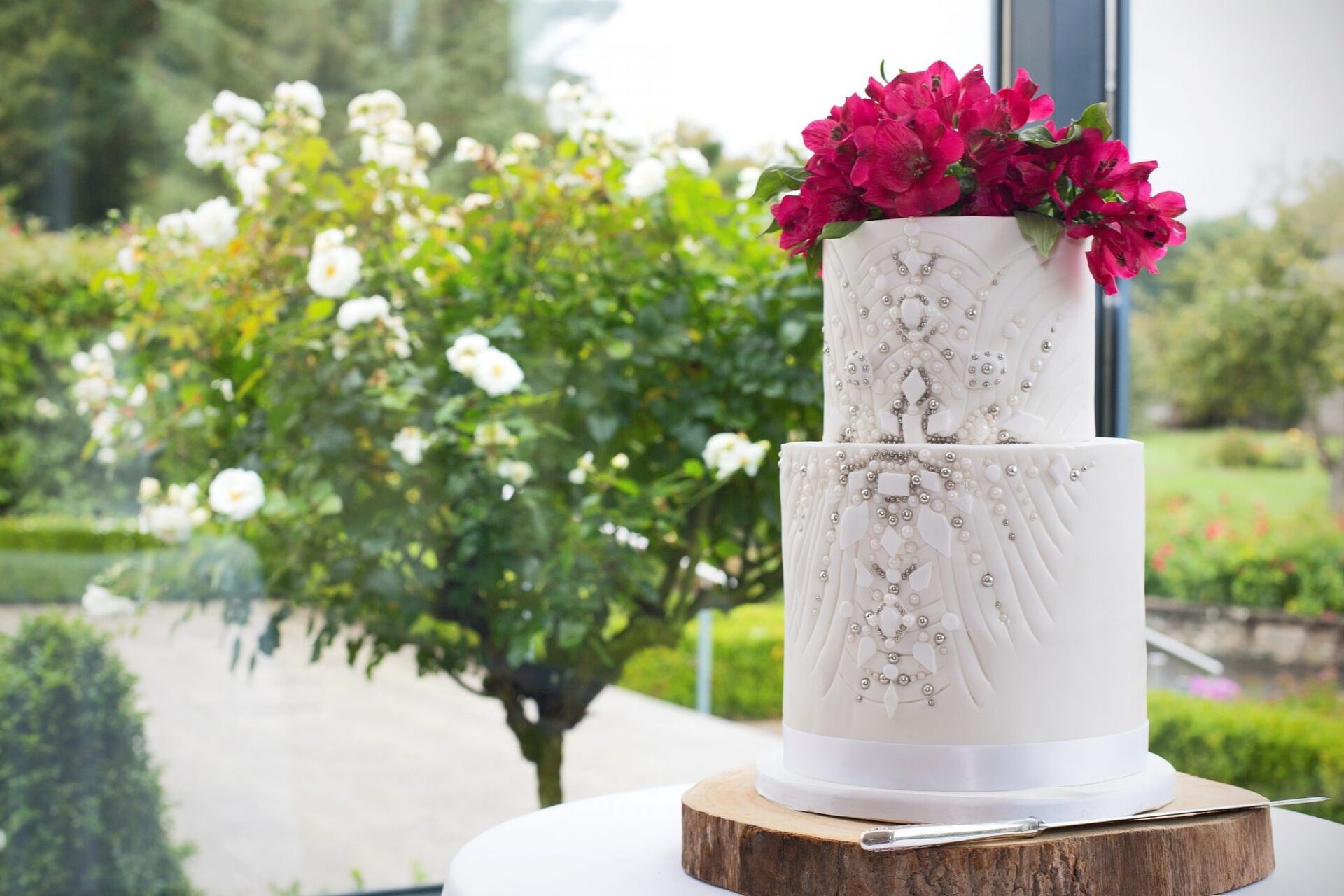 Ballymascanlon House Hotel-  the North East's Premier Wedding Venue
As a family run hotel with a long tradition of hosting weddings Ballymascanlon House Hotel is the perfect venue for your big day.
Set in 130 acres of majestic parkland and surrounded by mature grounds and stunning vistas, the Ballymac (as it is fondly known by one and all) has been a favourite wedding choice for over 60 years. And the fact that the children and even grandchildren of couples who got married here also choose Ballymascanlon House Hotel for their own weddings speaks volumes.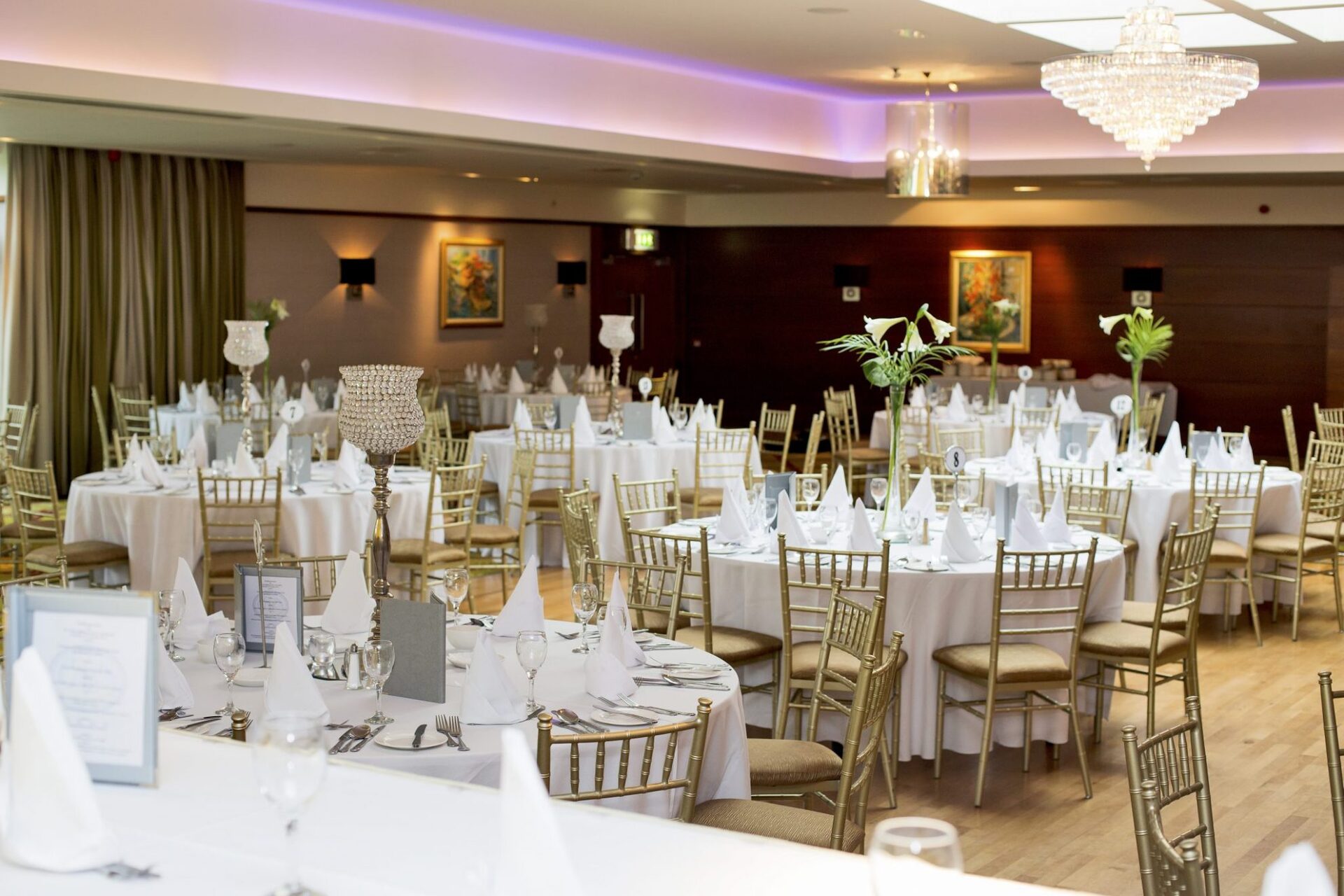 The highly experienced and enthusiastic team of wedding co-ordinators at Ballymascanlon would be honoured to make your wedding day a beautiful and memorable event.  They will guide you through every detail from your initial enquiry to creating your individual menu and choosing the ideal wines, assisting with flowers and linen requirements, and if necessary the entertainment requirements for your special day. The Garden room catering up to 300 guests boasts exquisite chandeliers, which frame the high ceilings and add a sense of timeless elegance with uplighters that bring a delignate atmosphere to the room. We also accommodate for civil ceremonies. At Ballymascanlon House Hotel they offer a total of 97 bedrooms.
Two managers work on every wedding ensuring consistency of service and there is only one wedding a day hosted at the Ballymascanlon Hotel.

For more details on wedding packages and more information please contact the wedding team, at 042 9358200 or email info@ballymascanlon.com
Ballymascanlon House Hotel, Carlingford Road (R173), Dundalk, Co. Louth
Tel: +353 (42) 9358200
Email: info@ballymascanlon.com