Man drops ring while popping the question in what is an extremely awkward proposal
Andrew Fox put a lot of thought into his proposal to girlfriend Heather Terwillinger. He had bought the ring and had been planning to propose for six months but wanted to get it exactly right. Andrew works nights and had plenty of time to muse over his options.
Remembering Heather had previously said it would be a dream to see the Yankees play in New York city, Andrew googled Yankee proposal and vowed to make it happen. On the web he found that by paying an extra $100 he could reserve their seating and have the proposal broadcast on the live screens. He even bought them matching jerseys to wear!
When the moment came, Andrew asked Heather to stand up, got down on one knee and dropped the ring!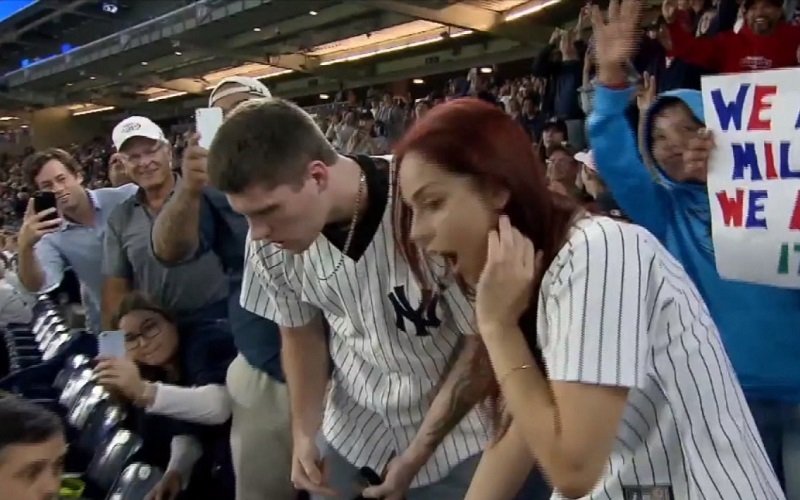 A very tense five minute period followed as onlookers scrambled to help an extremely stunned Heather and Andrew locate the ring all while being broadcast on the stadium's jumbotron.
Luckily there was a happy ending and the missing ring was found tucked into the turn-up in Heather's jeans!
In an interview with MLB, Andrew was asked to describe the moments leading up to the proposal. He said,
I got on my knee, opened the box and the ring just instantly fell down.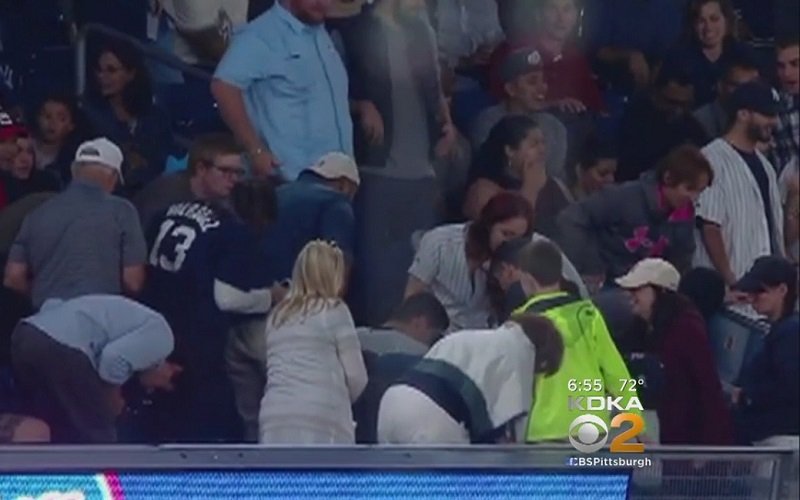 Speaking with Heather, MLB reports,
It was all such a shock to me, I didn't know it was going to happen in the first place and then he dropped the ring and I started to panic.
The interview which was shared on MLB's Facebook page has had thousands of likes and many people have commented to say they were in there in the stadium. One fan, Jodi Crisera Kelly said,
I was there… it was hysterical. The stadium went nuts and when it was found the PA announcer let the crowds know, "the rings been found, the rings been found"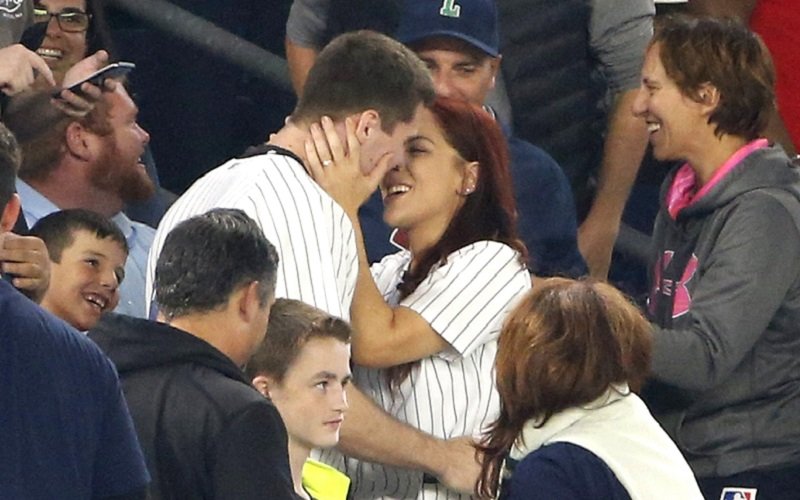 Whereas William McCarty remarks that the ESPN announcers calling the game couldn't keep a straight face and kept laughing.
When asked what they thought the wedding would be like Andrew said,
I haven't thought about that yet I just know that I want her to be my wife.
All's well that ends well!