Pet pooches Elvis and Bella tied the knot in a £2,000 dog wedding featuring a banquet of bone-shaped biscuits and a wedding cake made of dog food
An animal lover splashed out £2,000 on a wedding ceremony for her two beloved Shiatzus.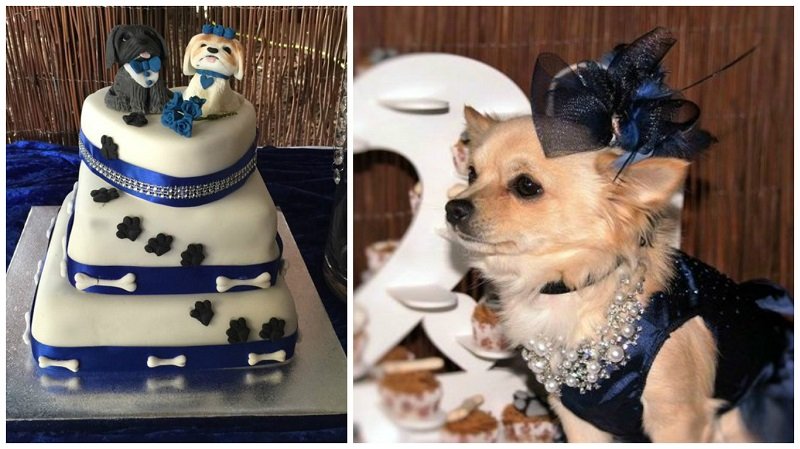 Alma Padillia decided it was time for her pets to tie the knot and organised a party to mark the occasion. She told the Mirror:
I knew the two had to get married after realising they are destined to spend their lives together.

I got married in a civil ceremony and wanted the dogs to have the wedding I couldn't have. It was a beautiful day but very stressful for me because I had to make sure my babies had their dream doggy wedding."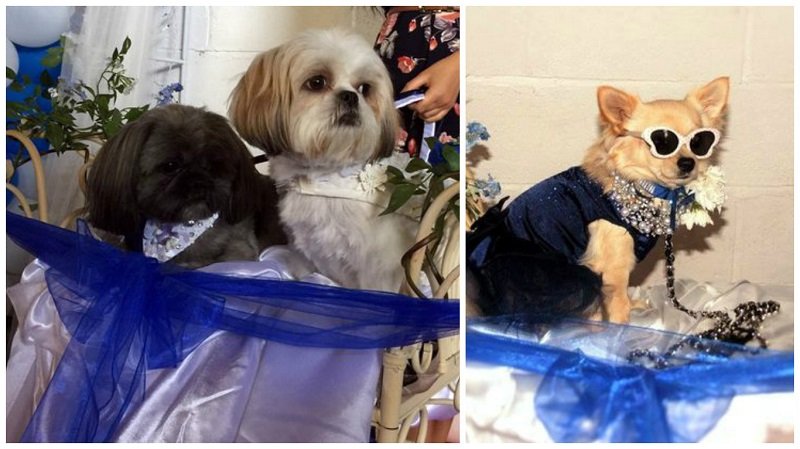 Elvis and Bella, known as Belvis, were surrounded by four legged friends who were all dressed to impress, at the ceremony in the Dogs Country Club in Manchester. The canine guests end enjoyed a slap up meal on the day which included a three-tier wedding cake made of dog food with bone-shaped icing detail.
Alma added:
It was my dream for them to get married after seeing how much they truly love each other, so when my friend offered to help me organise the wedding I was very happy."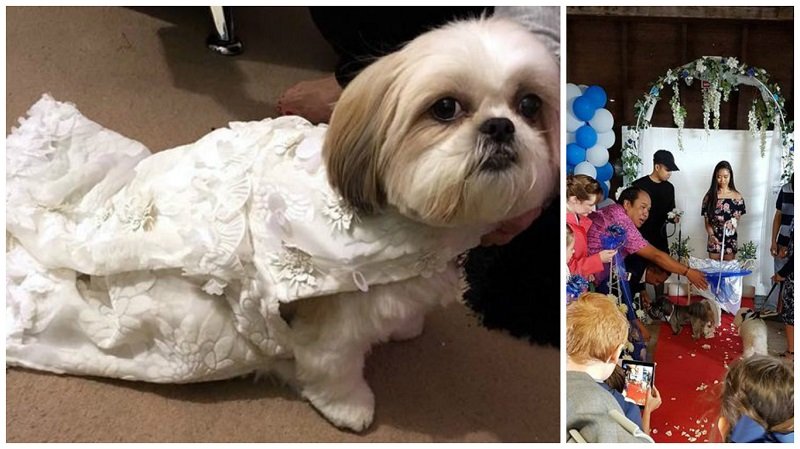 Featured image credit: Cascade, Mirror.co.uk