Imgur
So you're engaged and you want to talk about it ALL the time but here's what to avoid saying to your single friend in the run up to your big day.
When you're in the throes of excitement of wedding planning it's sometimes all too easy to forget about your single bestie's feelings – that bff who has been by your side through thick and thin, from dating disasters to horrendous hair and accidental Facebook stalking situations – she's got your back.
If you have a single friend (SF) who would like to meet someone special but hasn't quite got there yet – remember she is genuinely over the moon and delirious with excitement that you're getting married, but chances are she may feel a tad sensitive about being single while her former wing-woman is now a blushing bride to be.
Avoid saying the following to your sensitive single friend while you plan your wedding:
"I'm so busy/exhausted wedding planning, your life is so exciting – I'm jealous you're single!"
"I could set you up with my second cousin who's coming to the wedding. He's has a few problems with gambling/drug dealing… but he's a lovely fella."
Just because you know a male with a pulse who breathes oxygen – that doesn't mean he'll make a good match for your awesome bestie.
"You'll meet someone when you're happy on the inside."
"You'll meet someone when you stop looking."
"Do you think you are still single because you are too picky?"
"Sorry, you can't bring a plus one. I'm having a small intimate wedding."
When inviting your SF to your wedding, whatever you do put 'plus one' on the invite. If you are short on numbers just ditch that neighbour your mum's making you invite so your SF has the option of bringing someone along instead.
"Would you rather sit at the couples' table or singles' table?"
As a bride to be you considerately consult your SF about the seating plan. You ask if she'd rather sit at the couples' table with close friends and their other halves, or at the singles' table with the other one-somes – 'Sure it will be a bit of craic and she might meet someone nice' you think. Wrong! It's NO CRAIC for your SF to decide between sitting with her loved up friends while she has an empty chair beside her (irrational thoughts alert), or sitting with strangers she doesn't know which could be fun, or not. Just seat her where you think she will feel comfortable among people she knows.
"Hmmmm,  yes I think other single people are coming to the wedding – my old colleague Cornelious. Oh actually, he has a girlfriend now – lovely girl. So just you!"
There's nothing more likely to make your SF feel like the only single in the village than letting them know they are the only, or one of few single people attending the wedding, especially if you've invited half the country. When you inevitably get asked this question simply say, "I don't know exactly, but of course there will be lots of other single people there."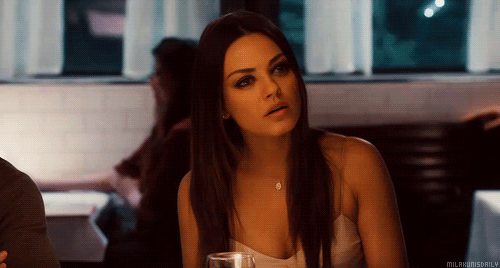 "Are you bringing a plus one?"
Your SF will let you know when she decides who the lucky person is.