If splashing the cash on expensive beauty products isn't for you then check out our brilliant home-made beauty treatments that are completely natural!
For the eco-conscious bride-to-be who favours a more natural approach to their beauty regime, we present a selection of beauty treatments that you can whip up in your kitchen
Lemon Juice
Everybody knows how lemon juice can lighten your hair but did you know it can lighten dark skin patches too? It works on darker areas such as around the knees and elbows as well as freckles and scars. Apply directly to skin to lighten fake tan accidents too.  Lemons are antibacterial meaning that they're also great for clearing skin blemishes.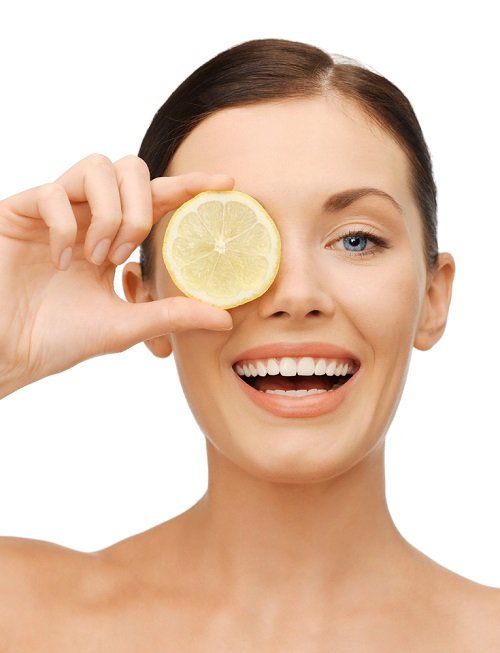 Bicarbonate Soda
Bicarbonate soda is a known natural abrasive which is often found in professional teeth whitening products. Applying the household product directly to teeth removes surface stains, making the teeth appear whiter and even freshening bad breath!  Make a paste by combining equal parts of baking powder and water then apply to teeth using a toothbrush. Brush teeth as normal for two minutes before rinsing thoroughly. For best results blend a strawberry into the paste as the fruit contains properties that whiten teeth.
Brown Sugar
As part of a balanced diet, nutritionists usually urge people to limit their intake of sugar. In regards to beauty products, the more sugar you use the better! Using a brown sugar scrub instead of a salt alternative is gentler on the skin while still being a great exfoliator. The moisture in brown sugar won't dry out your skin and it contains a natural source of Vitamin B which will add a glow to even the dullest complexions!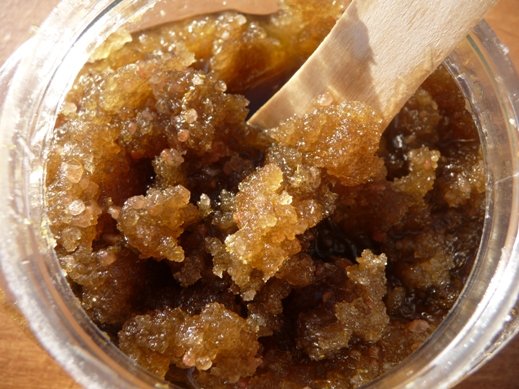 Coconut Oil
The trendiest thing to have in your kitchen cupboard at the moment is coconut oil. This wonder product is a great healthy alternative to vegetable fats and aids weight loss but is the go-to cosmetic replacement for the beauty savvy. Use coconut oil for anything – from a completely natural moisturiser, to the removal of stretch marks and cellulite. Read our very own 10 unusual ways to use coconut oil here.
Green Tea
Green tea famously contains tannins which shrink skin and act as an anti-inflammatory. Once you've finished with your tea bags, pop them on your eyes to reduce swelling and signs of wrinkles.  Green tea will also soothe red and irritated skin- just run a cloth soaked in green tea water over the affected area!
Alternatively, dab a little green tea under your arms as a natural deodorant!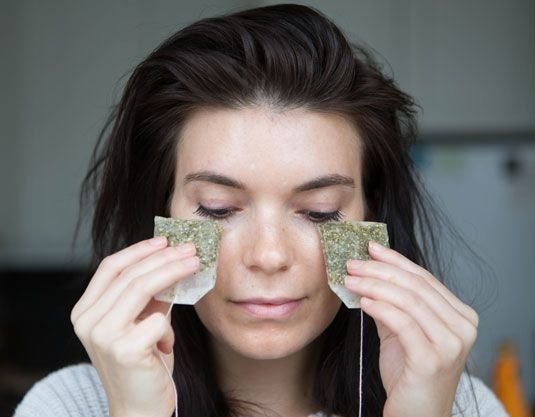 Honey
Honey is a great all round beauty product for skin because it's full of antioxidants and is also antibacterial. It can unclog pores, treat acne, moisturise and prevent aging.
The best way to use honey as a beauty treatment is to massage the raw product onto your skin to open up pores and moisturise deep within the surface. It can also be added to sugar scrubs for exfoliation or combined with coconut oil to create a natural cleanser.
Avocado
We all know that the 'good' fats in avocados do wonders for our bodies but what about using them as a beauty product? Spread on your skin and hair and let the amino acids and proteins work their magic! Not only does it nourish and moisturise, this superfood can sooth sunburn, reduce wrinkles, prevent breakouts, treat dandruff and is even said to cure skin conditions like eczema and psoriasis.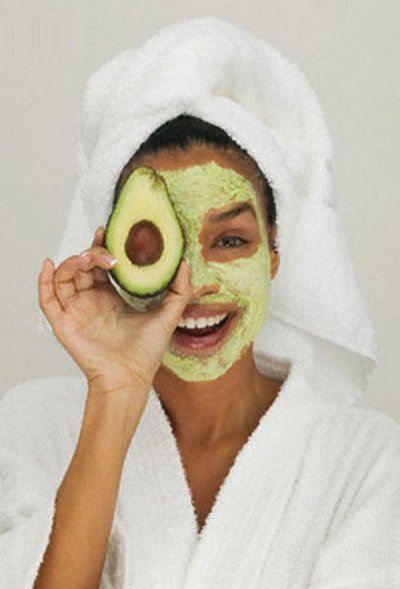 Eggs
Studies suggest that people who eat eggs as part of their breakfast are prone to being slimmer than non-egg eaters. The proteins in eggs not only keep you full until lunch but strengthen skin and hair when applied as a beauty product. Either beat up an egg by itself and apply directly to the hair as a conditioning mask or combine with honey and olive oil for an intense moisturising treatment. Eggs are used to repair damaged hair, moisturise, thicken, add shine and prevent loss. They are also thought to encourage hair follicles to grow faster. Make sure you rinse with cold water though to prevent the egg cooking!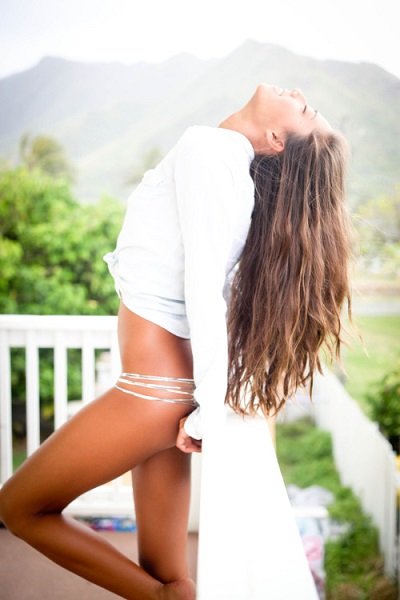 Tea
For a natural hair conditioner which adds shine to your locks and can even change your hair colour look to the humble cup of tea.  Whether you want to darken your brunette locks for a more even coverage or fancy lightening your blonde highlights here's how to use tea to change your hair colour.
Make a concentrated tea mixture by steeping two of your chosen bags in boiling water for at least 30 minutes. Let the tea cool down to a temperature you are comfortable with and apply to towel dried hair. Leave on for the length of time it takes for your hair to dry naturally or overnight. Repeat this process a few times a week until you achieve your desired shade.
Brunettes– Black tea
Red Heads– Red or Rooibos tea
Blondes– Chamomile
As tea is a natural product, the effects aren't startling but are great for Brides looking to subtly enhance their natural colour!
Featured Image- blog1001pharmacies.com, beautycon.com, makeupandbeauty.com, Charleston Tea Plantation