Brides across Ireland delighted in the fact that hit TLC TV show 'Say Yes to the Dress' was coming to the shores of Ireland, when it was announced in May this year that RTE2 would produce a spin-off!  And with the infamous bridal designer Randy Fenoli being the star of the NYC version of the show, RTE certainly had big boots to fill…
We've waited the summer and it has finally been revealed that the presenter of Say Yes to the Dress Ireland, is none other than Ireland's most famous wedding planner Peter Kelly aka 'Franc'. Peter, a larger than life figure, is better known as Franc as he presented the show 'Brides of Franc' back in 2009.
A Cork –based wedding planner and expert, has already got a list of successful TV shows to his name, including 'Brides of Franc' aired in 2009, and 'Franc's DIY brides'.
Speaking about being handed the prime-time role, Franc said:
"I am so excited. As an international wedding planner I have travelled both home and abroad with my brides to find their perfect dress. I could write a book on the amazing experiences I have shared travelling the globe from Hollywood to Paris, London to New York. I am really looking forward to the journey that I am going to take now with my Irish brides on their quest to find their perfect dress."
Say Yes to the Dress Ireland will be a 10-part series filed in the new couture section of 'Vows' Bridal Store located in Blarney Business Park in Cork. Currently being filmed with the lucky chosen 40 brides, the show will debut on RTE2 as part of their autumn and winter schedule – cue cosy nights in with a cuppa & cake!
Following the format of its UK and American counterparts, the show will follow real-life brides-to-be as they try on a selection of stunning wedding dresses from International designers in front of their family and friends in the hopes of finding their dream gown and saying 'Yes to the dress'!
Are you getting married in 2019?
If you are engaged and are planning on getting married in 2019 – apply for Say Yes to the Dress now! Whilst filming is currently underway helping the lucky 40 2018 brides to find their dream dress in series 1 – there is always the option for series 2!
Yes, that's right, since the show has gained a huge reaction so far and been a massive success; show bosses are already taking applications for the next series! So, if you want some expert help in finding your dream gown, why not apply for one of the most exciting shows on Irish TV!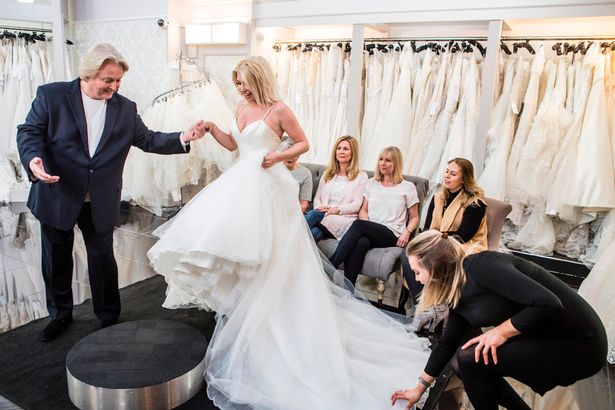 What have you got to lose?! To apply CLICK HERE 
Set Featured Image Credit: RTE2