Rebloggy
Congratulations, you're on to the planning stage! But first take a look at our round up of things no one tells you about planning a gay wedding!
As if planning a wedding wasn't tricky enough, couples organising a same-sex wedding may face a few unique challenges while trying to create the perfect day. Here's some of the biggest concerns and queries WJ have been approached with from couples eager to plan a beautiful, hassle-free gay wedding.
Who gets to wear an engagement ring?
Both of you can wear an engagement ring, one of you, or neither. It's a personal decision that shouldn't be limited to one person simply because someone proposed first. If you want to make a visual declaration of your love, then by all means don a beautifully stunning engagement ring as well as your partner- bonus points if they match and are inscribed!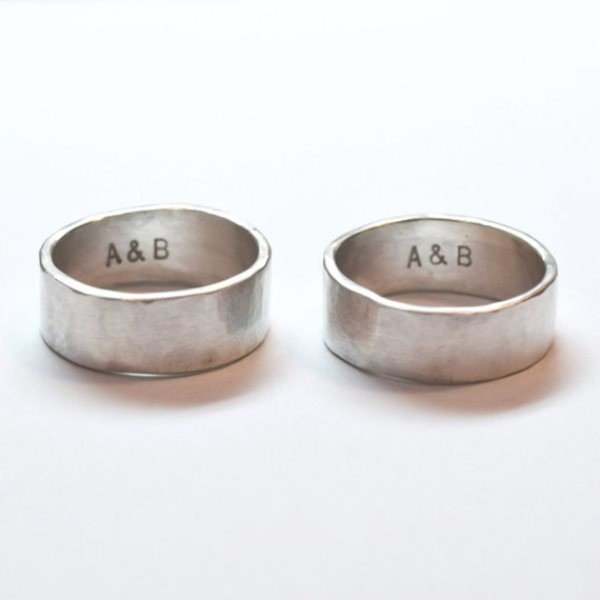 Who the heck pays?
Tradition dictates that the bride's family pays for the wedding. But what if there are two brides? Or no bride at all?! If both of you are close with your respective families, then prevent an awkward situation from the very beginning by agreeing to split the bill in half. If this isn't manageable but your families still want to contribute, then suggest each provides a cash donation and you and your partner cover the rest. At the end of the day it's 2015- tradition is out the window!
Who gets to wear white…?
In the bridal world, white is not white. White is ivory, pearl, eggshell, cream, vanilla, amongst many others. A same-sex female couple who both want to don a traditional wedding dress will have a tricky time finding two which are different, but still match. We suggest choosing the same shade of white in contrasting styles to avoid a colour clash altogether. Grooms have it easy as we love nothing more than seeing two guys say 'I do' in matching black or white tuxedos.
Who will be the officiant?
With same-sex marriages only recently legalised in Ireland, finding the right officiant comes down to who is right for you. Your wedding ceremony is a very personal event and no one wants to be united in love by someone they aren't comfortable with. If you or your partner are a member of a church already, research an officiant from the congregation you are already a part of. If you'd rather shy away from religion altogether, then consider asking a close family friend to get ordained on the internet and perform the ceremony themselves.
Do we have to ask 'Are You Gay Friendly?'
It seems like a silly question to think about asking potential suppliers in the modern world, but to avoid any mishaps further down the line gay couples should consider clearing their sexual orientation with suppliers well in advance of the big day. It's better to know upfront whether someone has an issue with being involved in a wedding for a gay couple rather than on the day itself and keep in mind that refusing to work for a gay couple is illegal and companies can be challenged on that policy.
Just because it's a wedding, does it have to be traditional?
One of the best parts of throwing a same-sex wedding is that it's already more of a modern celebration. While most couples opt not to have their ceremony in a religious setting, that doesn't mean you have to feel inclined to have it somewhere over the other. Chat with your partner about what setting you feel most comfortable with. At the end of the day, weddings can be as routine or as unorthodox as you choose them to be. And in terms of the decor… we couldn't think of a better excuse for a rainbow wedding!
The main point to keep in mind when planning a gay wedding is a simple one- gay weddings are the same as straight weddings, and if you need any clarification…
set image- pixabay