Are you a bad-a** bride? Then these unconventional wedding ideas are for you.
Shy away from the traditional and embrace the original with these ideas only for the most quirky of couples.
1. Sending a Save the Date? Expletives aren't optional- they're necessary.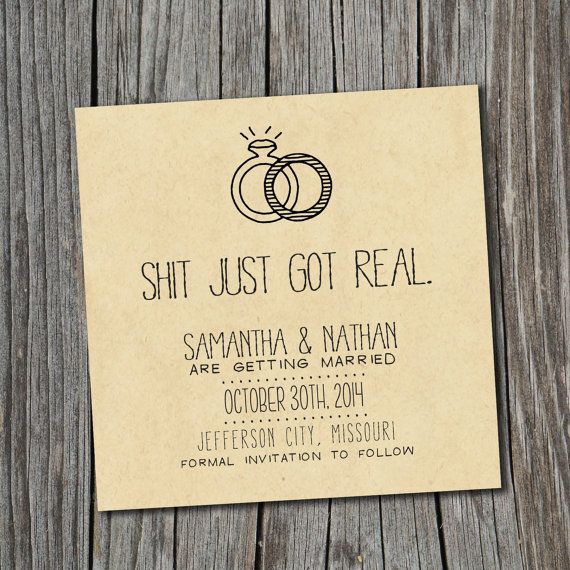 2. Is someone questioning your authority and demands? Well there's one simple answer to any of their questions…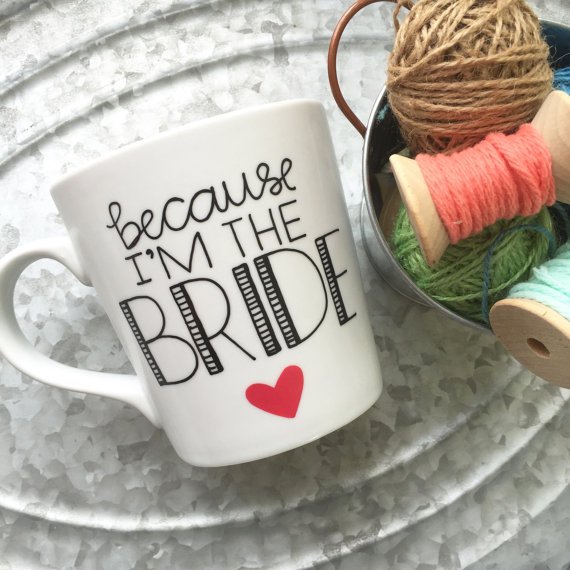 3. Why not go for matching engagement tattoos instead of rings? Here's our round up of matching celebrity tattoos for inspiration.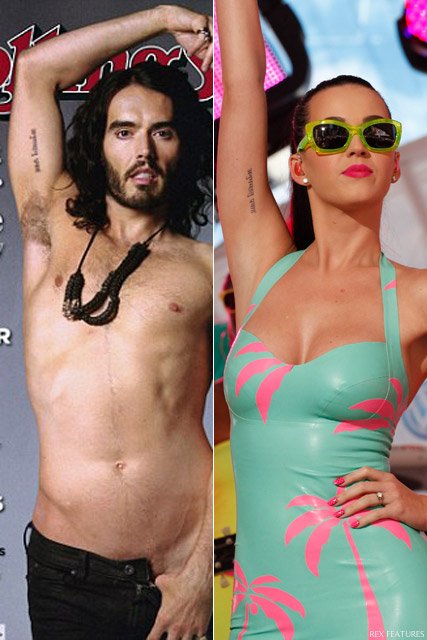 4. Pfft, wear white they said? No chance!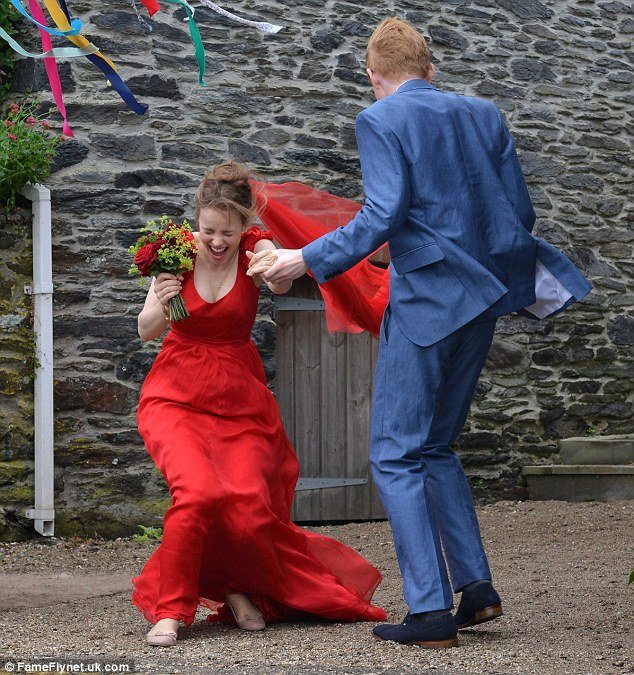 5. And when you're done with the dress, just trash it. Seriously, its not like you're going to wear it again anyways.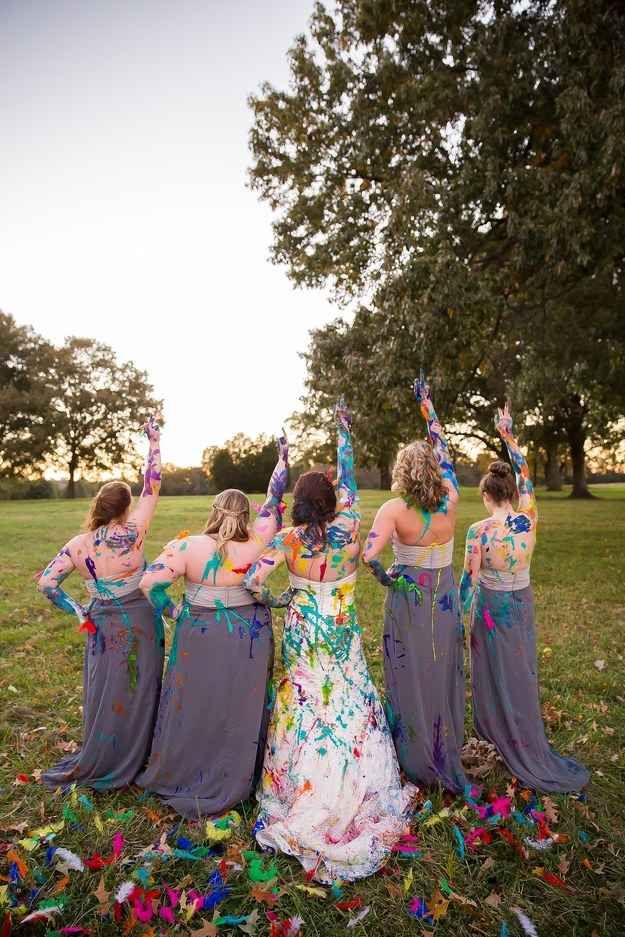 6. Bridesmaids don't have to have an age limit. If your Nana is your best friend then add her to the line up!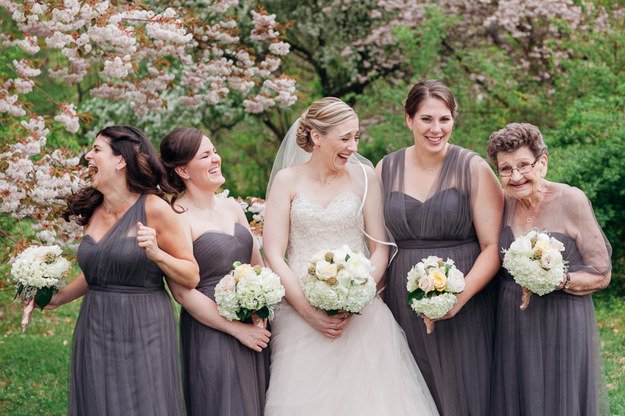 7. Hand these out to your nearest and dearest.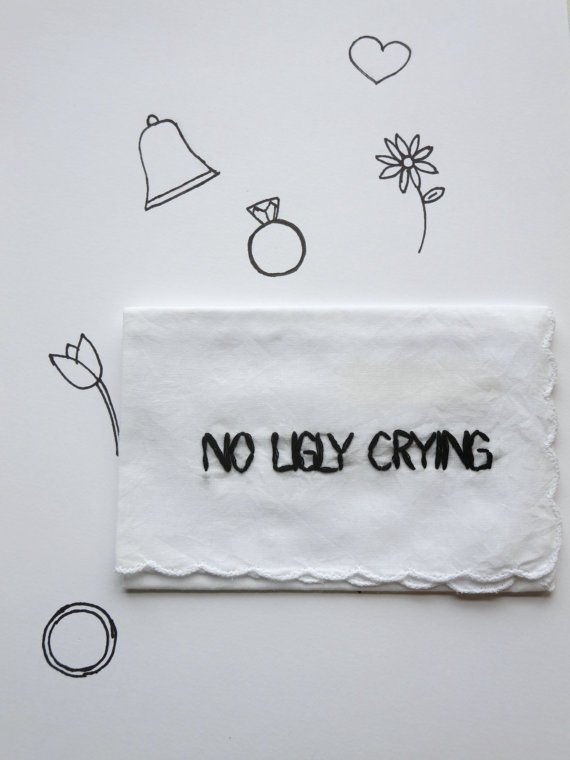 8. For reception entertainment, we say bring on the bouncy castle!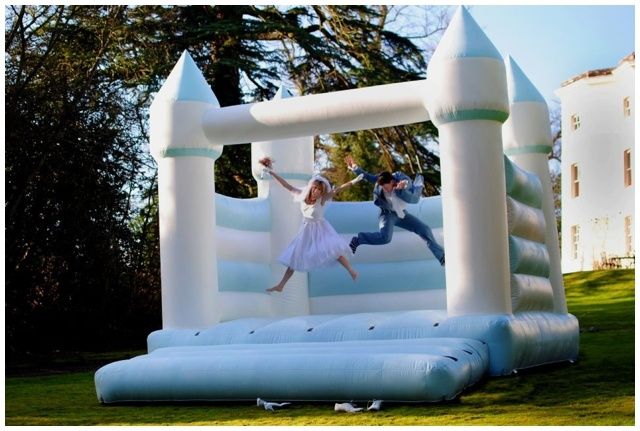 9. Regular bars are fun. Beer bars are better.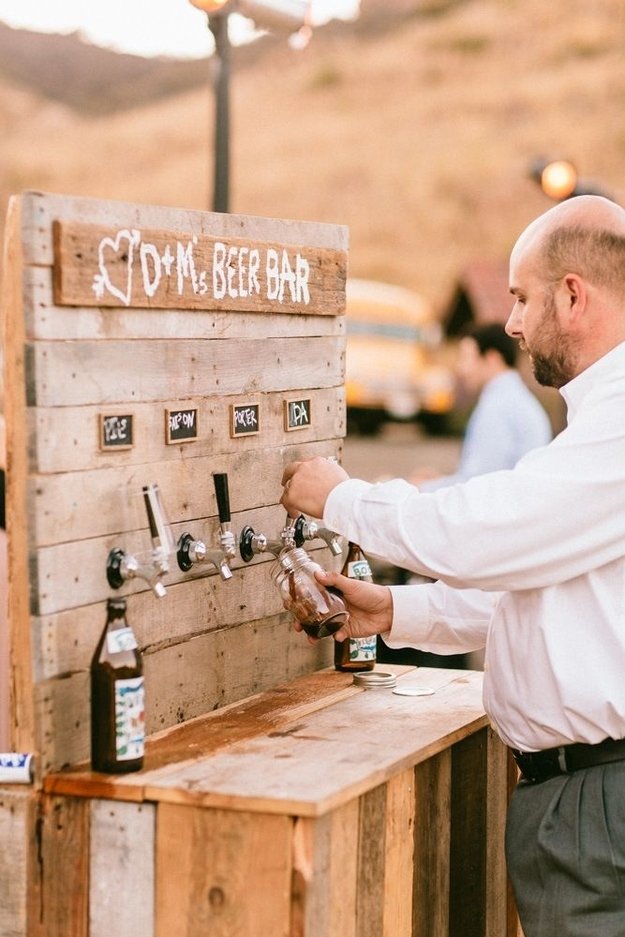 10. He fell for you… you *fell* for him. Don't be afraid to go quirky with your cake toppers.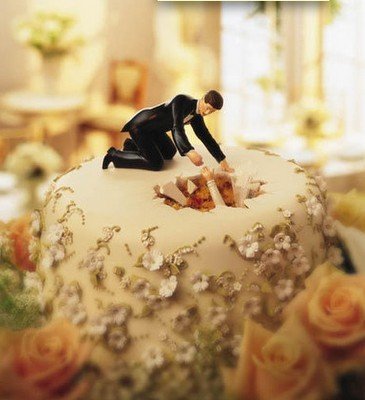 11. Walking down the aisle with a little bun in the oven? Use your cake-cutting moment to surprise your guests with a gender reveal!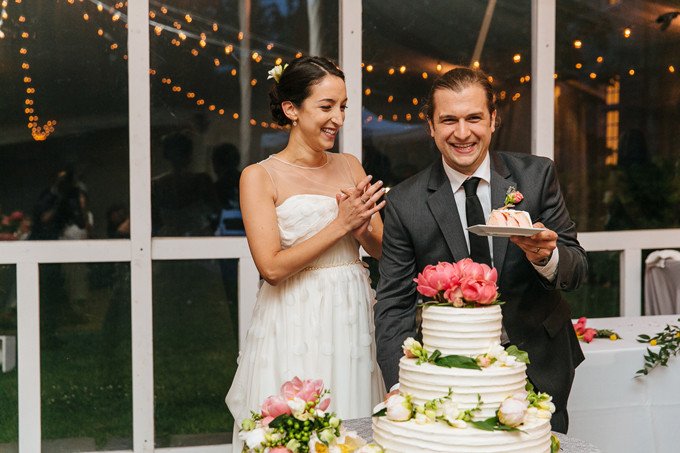 12. Furry ushers are just so much more adorable, aren't they?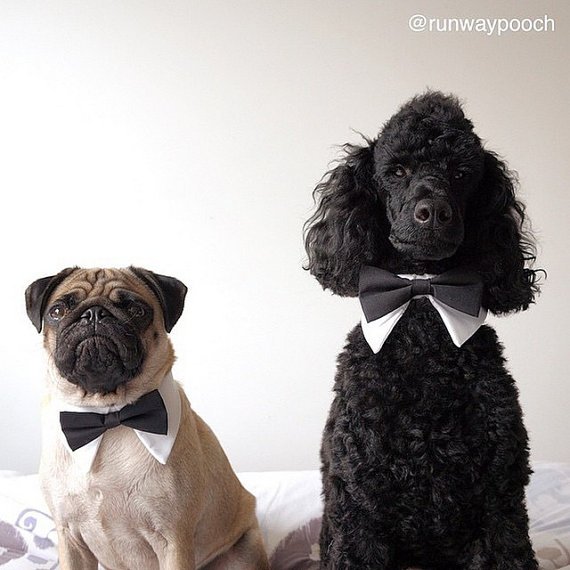 13. Send your guests away with a gift they're guaranteed to use. Immediately.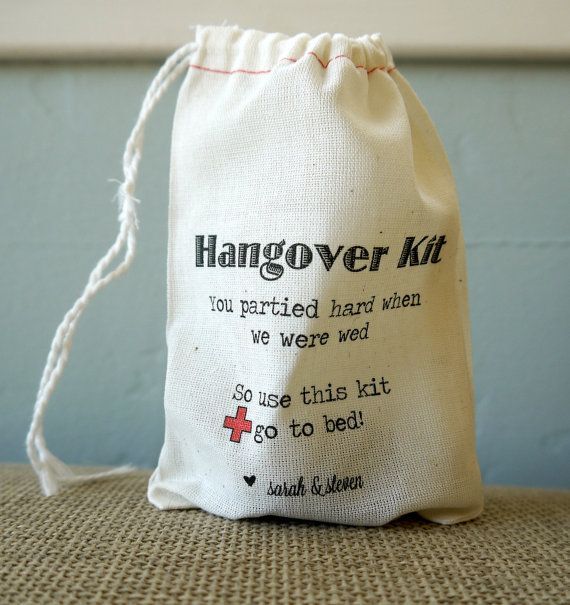 14. Think you'll need a bit of security at your big day? Send guests a 'festival-style' VIP ticket with their invite.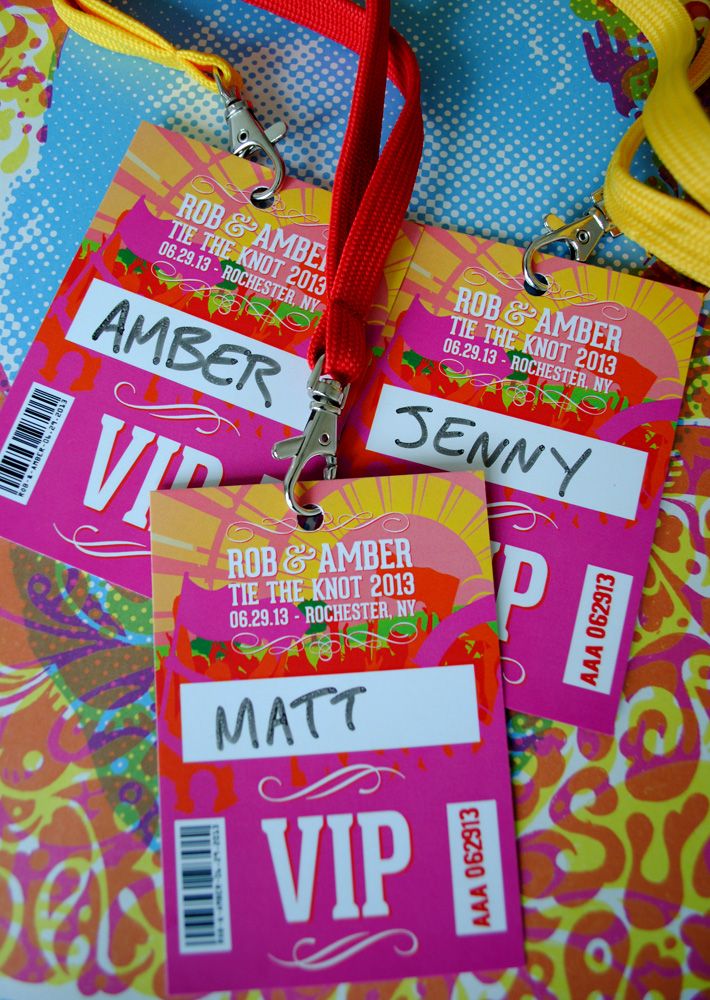 15. And finally, why settle for a traditional wedding photo when you can have an emotive, original and downright terrifying option? Who wouldn't want to be chased by a dinosaur on their big day?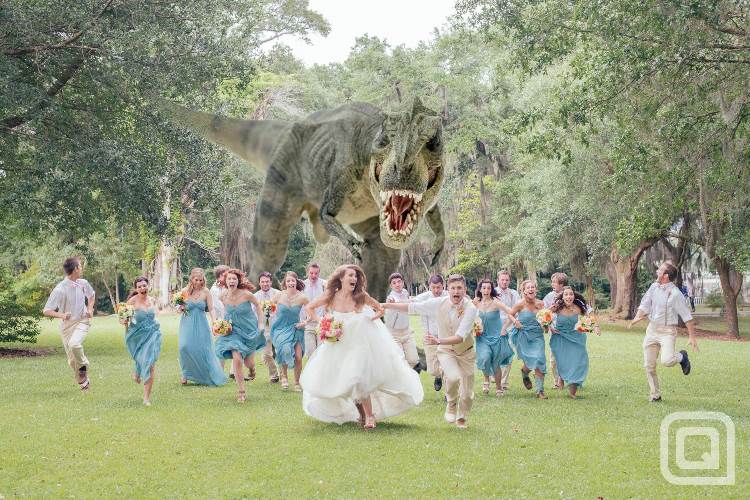 Featured Image: ForeverTwentySomethings.com
Don't leave the details to the last minute! We have a brand-new directory full of the best vendors for Wedding Invitations & Stationery in Dublin.