Lyn Ismael
In honour of Father's Day we're taking a look at the photos of father and daughter wedding day moments that we just can't help welling up at.
'Thanks for everything Dad'
A bride wipes away her father's tears on her wedding morning.
First glimpse
This photographer captured one father's emotional reaction to seeing his daughter in her wedding dress.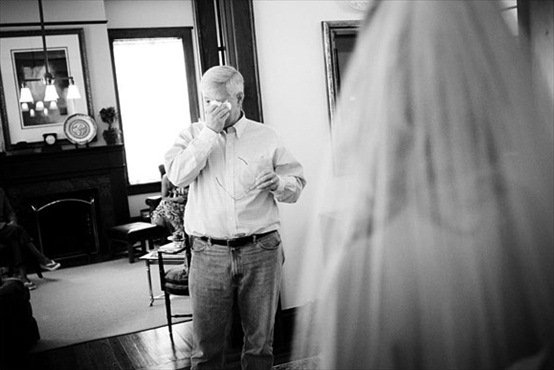 Dad jokes are the best
Susan Goodwin and her father share a laugh together on the way to her wedding.
Amy Barr pictured with her Daddy on her wedding morning.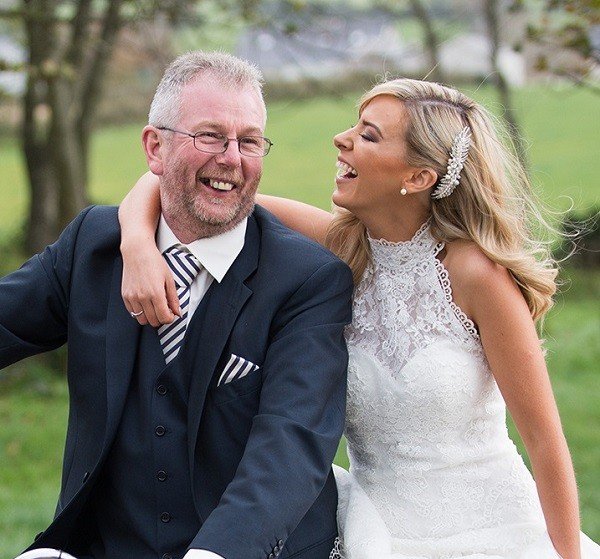 The long walk
For some fathers it can seem like a long walk up the aisle to deliver their daughter into the arms of her soon-to-be husband.
Proud Daddy
'Take care of my little girl'
'I prayed you'd find her someday'
The bride is a sign language professional and her father spent her engagement year secretly learning sign language to surprise his daughter on her wedding day as he knew it would mean the world to her. He signed along to the most touching song ever with lyrics, 'I loved her first, I held her first, a place in my heart will always be hers… I prayed that you'd find her someday but I still want to give her away', aww.
The first tear
The photographer who captured this photo, Jody Sie of Better Together Photography said,
"The bride's father is a retired fireman and not the type you'd think would be overly emotional. He was trying so hard not to cry during the father-daughter dance. I caught him just as the first tear was about to fall."
It's all too much for some fathers
Set image- pixabay